By Denise Bennett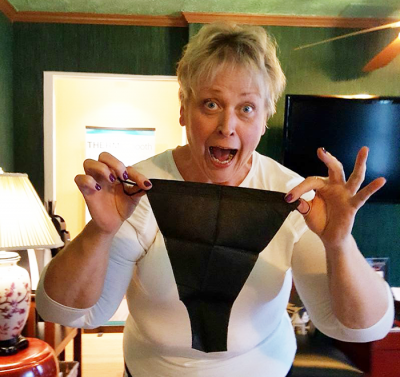 July of 2017, I scheduled my surgeries for November 2017. I marked the days on my calendar and marked each day with a countdown number. My number started with 98 days. As I wrote those numbers on the calendar that day, how quickly those days would pass by was a mystery to me.
On Day 94 we drove off in our loaded RV for the long trip from San Antonio to Roswell, Georgia, arriving a day in advance to allow us to fill prescriptions, set up our campsite, enjoy a quiet evening and be ready for our commute to the surgical center in the morning. I was surprised to get a phone call from Dr. Byrd that evening, asking how I felt, reminding me to take my medications that night, and to ask if I had any questions.
If you are traveling from out of state, or out of the country, make sure you know the route to the surgical center, and have asked local residents what the traffic flow will be like specifically for the time of day you are driving. You may have to plan for avoiding a treacherous morning commute if you are in a large, unfamiliar urban area.
The morning of surgery, we drove to the surgical center, arriving several hours early due to the fear of being caught in traffic and missing our appointment. We sat in the parking lot, ate some breakfast, and waited for the facility to open. I was not nervous. I was anxious. Anxious and excited that the day was finally here, and that I had a chance to stop the pain in my legs, halt the progression of lipedema in my body, and perhaps have better looking extremities in the process.
We walked into the nicely decorated facility, which felt more like a home than a clinical space and were greeted by the surgical center team. I felt calm and ready. Everyone was friendly and confident. The first thing was for me to get undressed and into a robe and a thong. Yes, I said thong. Laughter is the best medicine, and so the thong provided me with exactly what I needed in that moment; a good laugh. Once changed into my thong and comfy robe, I was provided with a first dose of medication to provide overall calmness. In my case this magical pill took the edge off of the nervousness I was experiencing and didn't recognize. Only now do I recall hearing my nervous laughter and can imagine my exaggerated facial expressions. The doctor's assistant asked me some questions, got my weight, and explained what was going to happen over the course of the next few hours. Before I knew it, I was headed to the photography room for my pre-op photos. Once they were completed, Dr. Byrd began drawing on my legs and arms with a magic marker to plan out her strategy for surgery. During this time, we casually chatted about all sorts of things. She was professional and confidently conveyed to me that she had everything under control.
Afterwards, we walked to the surgical room and I climbed onto the table. I remember an IV being placed in my arm. The next thing I remember is walking to the car, fully dressed, in compression garments and bandaged. Although I was walking and talking, eating and drinking, I actually don't remember anything else about that day. If you are having multiple surgeries in a short period of time, be aware that the recovery from subsequent surgeries is a different experience. Your body may respond more dramatically to the second, closely time surgery. Be prepared to be weaker, less alert, and more in need of supervision. Many of us have lived with pain for a long time, and may have a "superwoman" complex that places us at risk of thinking we can do more that we are capable of.
I cannot adequately express the importance of having good caregivers by your side. The fact that I cannot remember anything else about that first night is clearly an indication that you require assistance for the routine things such as eating, taking medications, and keeping hydrated.
Experiences vary, and yours may be different than mine, but the most important thing for you to know is that the surgical process should be well organized and you should feel a sense of confidence and calm, knowing that you are in capable hands. If you feel any other way than this, please ask questions.
© 2018 Lipedema Surgery Center. All rights reserved.