Before and After Pictures
At the Lipedema Surgery Center, we create an individualized treatment strategy for each of our patients. We have performed well over 1,000 Lipedema surgeries with localized anesthetic using the latest lymph-sparing WAL (Water-Jet Assisted Liposuction) and PAL (Power-Assisted Liposuction) techniques. Read our patient's testimonials. Each patient is unique; therefore, results of treatment vary.
Before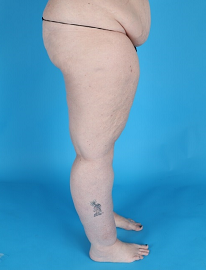 After
Before
After
This patient returned to the Lipedema Surgery Center to complete treatment on the of back of her thighs. Dr. Marcia V. Byrd performed WAL (Water-Jet Assisted Liposuction) on the front of her thighs and the front/back of her lower legs several months ago. Skin laxity is common as we age, experience weight loss, or undergo fat removal surgery such as WAL. This patient is amazed at her results and very happy!
Before
After
Before
After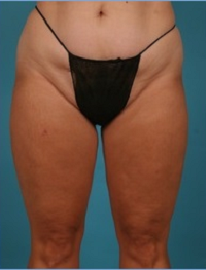 43-year-old patient suffered from painful fat and bruising for several years. Her legs began to change at age 12 and dramatically enlarged after the birth of her first child. Patient underwent Lipedema surgery to decrease pain, improve mobility and cosmetic appearance. She is extremely happy with the results!
Before
After
Before
After
56-year-old patient's legs began to dimple, bruise and retain water at age 14. At menopause, her legs dramatically enlarged and became painful while Lipedema deposits appeared on upper arms. "After" pictures were taken six weeks after surgery on lower legs and upper arms. Patient will undergo two more surgeries on upper legs/buttocks.
Before
After
Before
After
Patient underwent upper and lower leg procedures. Pictures were taken three months post surgery.
Before
After
Before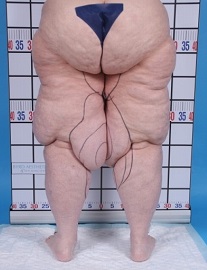 After
Patient underwent three procedures to decrease knee strain, reduce pain, improve gait and halt the progression of the disease.
Think you might have Lipedema?
Call 770.587.1711
or
to schedule a consultation!