Lipedema Testimonials
Beth's Journey
June 2017 while on a tour of Portugal and Spain a lovely Australian lady told me about Lipedema. I went to hotel room looked it up and cried for an hour. The tree trunks legs, the bruising, the pain!!  It had a name and a death sentence.  My poor Mom suffered her entire life and never knew it was NOT her fault.  Started research and getting diagnosed.
As a child I knew my legs were shaped weird but they didn't start exploding until puberty, then 2 pregnancies, then hysterectomy at age 42, then viral meningitis (steroids)in 2009. It seems like hormonal or traumatic illness ready escalates the growth. Oh how I wish I had know at an earlier age. I may have chosen other options than hysterectomy. And I certainly would have eliminated carbs and sugar.
July 3, 2018
Okay Ladies, I put $2000 down and scheduled two surgeries with Dr. Byrd in Atlanta, GA for October 30 and nov  1.  I'm not sure if insurance will pay, but we are going to try! Her office is so helpful and I am so excited! I would never had gotten the nerve without this fb site and all the glorious success stories. I look forward to sharing mine soon!! Saying goodbye to these lippy legs!!
OCT. 30 and Nov 1, 2018 WAL upper and lower legs,  14.5 liters removed 2 surgeries. Dr. Marcia Byrd, Roswell, GA. $20,000 USD
Dec. 2018. I sent photos to Dr. Byrd tonight and have to share with group. I had a fall and facial surgery so it has not been an easy recovery. But my sister who was with me in Georgia is here this week and said we are taking photos. I'm blown away.  I'm beyond excited.  More later. My husband is nominated for employee of the year and  we have award dinner Dec. 7th. Hoping to wear a dress!! (I did)  I have not worn a dress in 30 years.
I just had my year follow up with Dr. Byrd. I'm scheduled for touch up on Nov. 8 on knees and ankles!! #lifeisgood
Lost 30 pounds post surgery and total of 50 since surgery.. Follow lazy keto, walk 1 to 2 miles a day, ride bike 2 or 3 times a week, yoga and move, move, move!!  I wear compression, do pump several times a week.
Size 16 to size 12. 230 lbs to 180 lb. 6′ 1″ tall.  EACH JOURNEY IS UNIQUE, be kind to yourself.
I first learned of Dr. Byrd at the FDRS (Fat Disorders Research Society) conference. At age 39, I had Stage One (bordering Stage Two ) Lipedema. I had the classic presentation: cuffs above the elbow, and around the ankles and thick column-like legs with tiny feet. I completed three surgeries over three months.
Dr. Byrd's office is welcoming and she has a warm presence and concern for her patients which makes her a very special doctor. She is well versed in plastic surgery, well trained specifically in Lipedema surgery (by Dr. Josef Stutz) and is more than competent in her skills. Dr. Byrd made this journey possible for me, and has given me the gift of better health. If you have this condition, and are considering doing something about it to prolong your life and its quality, I strongly recommend Dr. Marcia Byrd.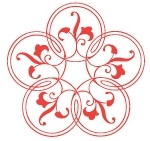 Getting the [Lipedema] procedure done was the best thing that I've ever done for myself. I can walk a mile now without any pain from my gait. The knee flaps are gone, the ankle cuffs are gone and the saddlebags are gone. Dr. Byrd did such an awesome job on my legs. I'm not embarrassed to be seen in a bathing suit. After all the swelling went down, I lost 5 inches in the circumference of my calves and six inches in the circumference of my thighs. I recommend Dr. Byrd to everyone with Lipedema looking for liposuction.
— Becky

If you are having problems with Lipedema, I highly recommend contacting Dr. Byrd and her staff. They are a Godsend and so professional. I would like to thank Dr. Byrd and her wonderful staff for all the help they gave me during my Lipedema surgeries. I am from Missouri and the trip was long, but well worth it. Dr. Byrd went above and beyond to treat me and was willing to take my phone calls at any hour. Thanks for giving me back my quality of life.
— Dianna, Missouri

I was diagnosed with Lipedema after suffering for 10 years . . . I had a consultation with Dr. Byrd and left her office so excited for my surgery. I immediately knew I was in the right hands. She was so kind and passionate about helping me . . . I was treated amazingly by the staff and Dr. Byrd did a fabulous job on my arms! I am choosing to drive to Georgia for the rest of my surgeries instead of having my surgeries in NYC.
What really won me over about her, as if everything else hadn't already, was that on the night of my surgery while lying in the hotel room resting, she called me on my cell phone to make sure that I was ok and was comfortable! I can't say enough nice things about her and her staff!
— JV, New Jersey

Before choosing a doctor to treat my Stage 2 Lipedema, I consulted with three leading Lipedema surgeons and ultimately chose to travel to Georgia from California to be treated by Dr. Byrd. All the surgeons I consulted with had trained with Dr. Stutz and used WAL liposuction techniques but two things really set Dr. Byrd apart for me. Number one, it was obvious that she has a sincere compassion for treating women with this disease. Number two, she's not only trained with Dr. Stutz, she has years of cosmetic liposuction experience. To date, I've had two surgeries on my legs and one on my arms. I'm thrilled with the results and highly recommend Dr. Byrd to those suffering with Lipedema. I feel better. I look better. AND, I am more active and have much less pain.
— Jamie, California

I self-diagnosed myself with lipi-lymphedema. I [had] gained 250 pounds in one year. I was clueless as to why and started searching on the Internet for "edema" and "fat legs." I started going to physical therapy for Manual Lymph drainage and compression wrapping. I did not lose much size during this time, I also went on many low carb diets, a medical liquid diet and lost only 15 pounds of fat. I went on the next six years treating my weight gain as Lymphedema. I went through six different treatments of massage and wrapping, a flexitouch pump and nothing helped. I had gastric bypass surgery in which I lost about 300 pounds of non-Lipedema fat but was left with significant fat in my arms, legs, buttocks, stomach and back.
I thankfully found the U.S. Lipedema Sisters forum on Facebook and saw that they had a surgery in Germany called WAL (Water Assisted Liposuction) to aid in stopping the progression of Lipedema. So, I started researching and found Dr Byrd. After going to Dr. Herbst in Arizona for a formal diagnosis, I then drove from Virginia to meet Dr. Byrd one-on-one after a phone consult and several emails. She is an amazing, compassionate and patient minded doctor. I immediately felt safe with her, and that she wanted to do anything and everything possible to help people like me. She was confident that she could improve my body cosmetically … and the way I walk.
After three surgeries with her, my life has improved, and my health is continuously getting better. She is incredibly kind and caring and called and texted me multiple times after surgery to check in on me. That is very rare now-a-days. I now need about 5 more surgeries to help stop the progression and will be going back to her for every one. I recommend her to anyone and everyone that I can.
— LE, Virginia
Think you might have Lipedema?
Call 770.587.1711
or
to schedule a consultation!