Financing
The Lipedema Surgery Center in Roswell GA partners with Prosper Healthcare Lending to provide patients with low, negotiated, financing fees. It's easy to apply. Simply click here to complete an application online. Your application will be reviewed within hours.
Benefits Prosper Healthcare Lending Provides:
Immediate decisions without affecting your credit
Longer terms for lower monthly payments
No collateral is required
No prepayment penalties
A fast and easy loan inquiry process
100 percent confidential
Prosper Healthcare Lending is the premier financing company in the healthcare industry with over $4 billion borrowed and over 250,000 people served.
To apply, simply click here.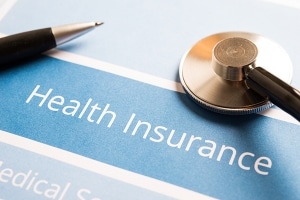 Insurance Coverage for Lipedema Surgery
Dr. Marcia Byrd recently was invited to host a question-answer session with women who were suffering or had friends who were suffering with Lipedema.
Insurance Coverage for Lipedema Surgery?
Insurance companies now are much better at approving some patients. Until recently, they did not approve at all, and considered it a cosmetic procedure. Dr. Byrd says, "There are two insurance companies that have been accepting coverage for Lipedema surgery and that is Blue Cross and Aetna. However, it is important to know, the patient must go through a protocol prior to surgery so they can meet the requirements of being approved." The most important part is to get pre-qualification from the insurance prior to having surgery.
Does Lipedema Surgery Center Help With Surgery Verification?
The insurance companies now require that everyone first do a 12 week non-surgical therapy. Patients that want insurance coverage for lipedema to be approved must document very carefully that they have completed the steps. It is something new that Dr. Byrd now covers during consultations. If you had a consultation with Dr. Byrd and you're not sure if you covered these steps, please call the office and the staff can go over the steps with you.
Non-Surgical Therapy Includes:
Healthy diet
Regular Physical Activity
Supplements
Compression Garments