Lipedema Diagnosis
Diagnosing lipedema begins with clinical history and physical examination. Patients suffer from gross bilateral, symmetrical enlargement of the buttocks, thighs and calves — and occasionally the upper arms — but retain a relatively normal upper torso. The feet and hands are spared. Significantly, the areas of enlargement are often painful to palpation.
Dr. Marcia Byrd is considered an expert in lipedema and its treatment. She often diagnoses patients who are located outside Atlanta using specific criteria.  There are multiple factors to consider when making a lipedema diagnosis.
What is Lipedema?
Lipedema is a congenital fat distribution disorder causing bilateral symmetrical adipose tissue to be disproportionately distributed in the lower extremities. Occurring almost exclusively in women, its onset is often preceded by hormonal shifts at puberty, childbirth and menopause.
First identified at the Mayo Clinic in 1940(1.), Lipedema is often misdiagnosed as bilateral lower extremity Lymphedema or simple obesity. The disease affects underweight and overweight women alike.
Presentation
Diagnosing Lipedema presents with one or more of these disease markers: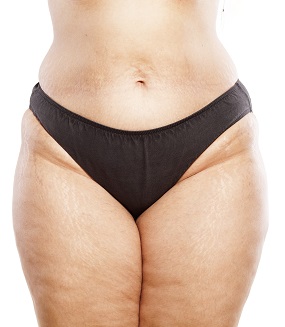 Lower body disproportionately larger than upper body
Adipose deposits unresponsive to diet or exercise
Column-like appearance to legs
Pain, tenderness upon touch
Non-pitting edema in lower limbs
Cuffing around ankles
Vascular fragility
Subcutaneous nodules
Patient of Dr. Marcia Byrd describes her experience of being diagnosed with Lipedema.
Prognosis
Lipedema liposuction is not a cosmetic procedure but is medically necessary for the cessation of this progressive disease. Without surgical intervention, knee and thigh circumference continues to increase causing gait changes and improper joint alignment resulting in joint degeneration, increased pain and reduced mobility and inability to exercise. Unchecked, Lipedema often results in chronic failure of lymphatic transportation system, fibrosis of the cutis and Lymphedema (2).
Surgical Methods for Treating Lipedema
Surgical best-practices for treating Lipedema is Water-Jet Assisted Liposuction (WAL), a lymph-sparing liposuction performed under local tumescent anesthesia. Research reveals lymph-sparing liposuction yields good long-term results in reduction of Lipedema pain and halting disease progression(3).
Benefits of the WAL/PAL Procedure
Rapid healing and wound recovery
Local anesthesia
Less pain and discomfort
Little or no impact on surrounding tissue
Reduced risk of complications in comparison with other liposuction methods
Patient Outcomes
Post-surgical results of WAL/PAL procedures include reduction in pain, pressure sensitivity, edema, bruising, movement restrictions and cosmetic impairment (4). Post-operatively, patients may pursue active lifestyles with increased self-confidence and reduced pain.
Marcia V. Byrd, MD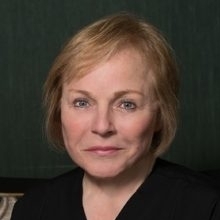 As the Medical Director and founder of the Lipedema Surgery Center, Dr. Marcia V. Byrd, MD has over twenty years of experience in liposuction and body-sculpting techniques including lymph-sparing Water-Assisted Liposuction (WAL) and Power-Assisted Liposuction (PAL) techniques. She has performed over 1000 successful Lipedema liposuction surgeries and has trained with Dr. Josef Stutz of Germany, the world-renown authority on Lipedema liposuction. Internationally, she has apprenticed with some of the world's leading aesthetic surgeons, including Dr. Giorgio Fischer, Rome, Italy, one of the creators of liposuction, Dr. Roger Amar of Marbella, Spain, who developed the FAMI procedure and Dr. Pierre Fournier of Paris, France, the father of aesthetic surgery.
Dr. Marcia V. Byrd, MD holds a medical degree from the University of South Alabama Medical College and trained in Obstetrics and Gynecology at the University of South Alabama Medical Center. As a long-time advocate for the Lipedema community, and a regular presenter at Fat Disorders Research Society (FDRS), she is passionately dedicated to treating Lipedema sufferers throughout the United States and abroad.
References Save
1 Allen, E.V. E., and Hines, E. A., Jr. (1940): A syndrome characterized by fat legs and orthostatic edema. Proc Staff Meet Mayo Clinic 15, 184-187
2 Stutz, Joseph (January, 2001): Liposuction of Lipedema for Prevention of Later Joint Complications. Vasomed Journal, Volume 23
3 Cornely et al., 2006; Schmeller et al., 2006; Warren et al., 2007; Stutz & Krahl, 2008; Rapprich et al., 2011, 2012
4 W. Schmeller, M.Hueppe & I. Meier-Vollrath, (2011): Tumescent liposuction in lipoedema yields good long-term results
Additional Resources
Cornely, M. (2006). Lipedema and lymphatic edema. In Liposuction Principles and Practice (Shiffman, M. A., and Di Giuseppe, A., eds). Springer, Berlin Heidelberg.
Rapprich, S., Dingler, A., & Podda, M. (2011). Liposuction is an effective treatment for lipedema-results of a study with 25 patients. doi:
10.1111/j.1610-0387.2010.07504.
Schmeller, W., Hueppe, M., & Meier-Vollrath, I. (2006). Tumescent liposuction in lipodema yields good long-term results. British Journal of Dermatology.
Stutz, J. & Krahl, D. (2008). Water jet-assisted liposuction for patients with Lipoedema: Histologic and immunohistologic analysis of the aspirates of 30 Lipoedema patients.
Springer Science + Business Media, LLC and International Society of Aesthetic Plastic Surgery, Mar; 33(2):153-62.
Warren, A., Hakan, B., Borud, L., & Slavin, S. (2007). Lymphedema a comprehensive review. Ann Plast Surg 59(4): 464-472.
Call to Schedule a Consultation
Diagnosing lipedema begins with  begins with a consultation with Marcia Byrd, M.D. either in person or on the phone. Call now to schedule 770-587-1711.
Think you might have Lipedema?
Call 770.587.1711
or
to schedule a consultation!