Lipedema Surgery Center Specializes in the treatment of Lipedema. It is a painful condition often confused with obesity. Do you have it?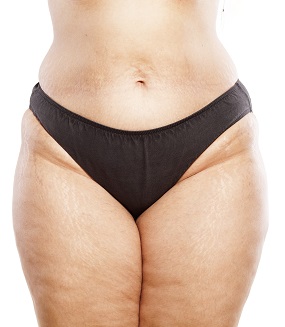 With Lipedema, the lower body is much larger than the upper body. The lower half often requires a much larger clothing size.
Lipedemic tissue is doughy and has indentations like cellulite. Often grainy nodules can be felt below the skin.
For many with Lipedema, extra tissue collects around the ankles while feet remain unaffected.
Lipedema causes fat tissue to deposit around the knees and inner thighs.
In the later stages of Lipedema, fat collects on the upper arms.
If you have one or more of the above symptoms you may have Lipedema.
Find out more or schedule your Lipedema appointment now.
Marcia V. Byrd, M.D.
Lipedema Surgery Center was founded by Marcia V. Byrd M.D. , who has over twenty years of experience in liposuction and body-sculpting techniques including lymph-sparing WAL (Water-Assisted Liposuction) and PAL (Power-Assisted Liposuction) techniques.
Dr. Byrd has performed thousands of Lipedema liposuction surgeries and has trained with Dr. Josef Stutz of Germany, the world renown authority on Lipedema liposuction.
The Lipedema Surgery Center
Located in the quiet Atlanta suburb of Roswell, Georgia, the center is designed and staffed around the expert care and treatment of Lipedema patients.
The Lipedema Surgery Center
11050 Crabapple Road, Building B | Roswell, Georgia 30075 | 770.587.1711
Lipedema Before & After Photos
Lipedema surgery patient remarks "I am so thankful for Dr. Marcia Byrd and her whole staff."
Dr. Marcia Byrd was recently invited to participate in a webinar hosted by Lipedema Awareness Month. She was asked numerous questions from the audience including this question about Insurance coverage.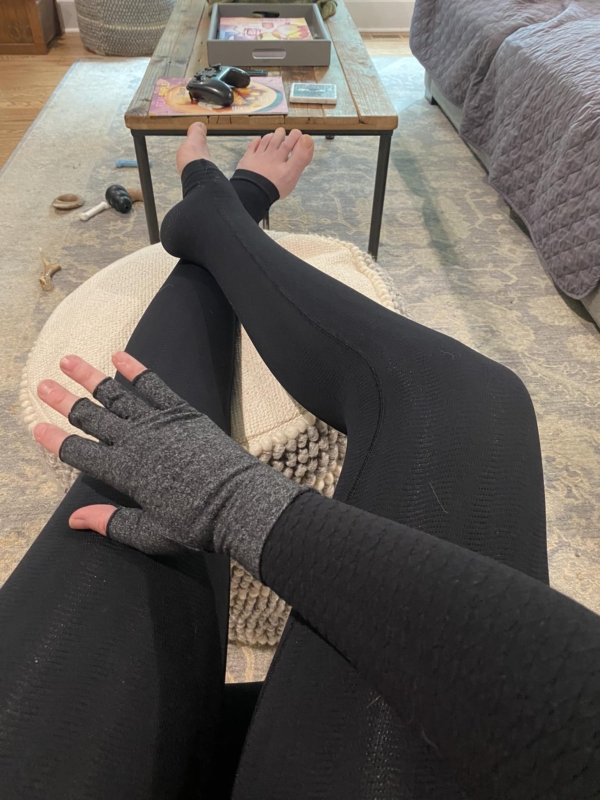 July, 2023
Five of six surgeries down and Dr. Byrd really is fantastic at her job. Can't wait to see what this feels/looks in 4-6 months. For now I feel very sore and a bit like a mummy, but a much lighter mummy for sure. No more sand-bag legs and arms!
January 6,2021

I just got my surgeries covered at Dr. Byrd's office doing a single case agreement for all of my procedures! I don't have to pay anything out of pocket and I'm so thankful for that! I was worried that I would have to pay for an attorney – but Kia was able to get everything approved for me.

L.B.
Julie's Story

Many years ago I asked a doctor if he thought I had Lipedema.  He laughed me out of the office telling me that fat is a lifestyle choice that I made.  I was mortified but put it out of my mind.

Many years later, during Covid-19 lockdown I sat in front of my computer wondering if there was a reason that my knees had fat globs.  I came across that word 'Lipedema' again.  This time I dove in and learned as much as I could.  I was surprised to find that I was already doing some of the conservative treatments like rebounding, vibration, and dry brushing. I read further and found more things I could try and learned that there is no cure and the only way to remove this diet-resistant fat was through Lymph-sparing liposuction.  And so began another deep dive of learning.
She Loves Her Byrd Legs!

My NUMBERS…

69 year old retired math teacher, in the span of 5 months had 3 surgeries with Dr. Byrd – lowers, uppers and buttocks. Total of 8 liters of lipedema fat was removed.

She started this journey at 225 lbs and now weighs 190lbs. About 10 lbs lost due to surgery ..keto diet works for me! 620 miles traveled one way during pandemic 620 x 6

THE FEELS…
Safe… from the first conference call.
Understood….no question left unanswered.                                           
Elated.. I was on my way to cane dependency
Renewed…stubborn, diseased fat reduced.
Healthier… no longer in a ball on the couch.
Beautiful.. I love my BYRD LEGS

The FUTURE….

…maybe stomach and arms – regardless, my future is bright, …because I am able to move better….with  a new wardrobe with no old lady clothes!

CBA
She Hadn't Worn A Dress in 30 Years!

June 2017 while on a tour of Portugal and Spain a lovely Australian lady told me about Lipedema. I went to hotel room looked it up and cried for an hour. The tree trunks legs, the bruising, the pain!!  It had a name and a death sentence.  My poor Mom suffered her entire life and never knew it was NOT her fault.  Started research and getting diagnosed.

As a child I knew my legs were shaped weird but they didn't start exploding until puberty, then 2 pregnancies, then hysterectomy at age 42, then viral meningitis (steroids)in 2009. It seems like hormonal or traumatic illness ready escalates the growth. Oh how I wish I had know at an earlier age. I may have chosen other options than hysterectomy. And I certainly would have eliminated carbs and sugar.

July 3, 2018

Okay Ladies, I put $2000 down and scheduled two surgeries with Dr. Byrd in Atlanta, GA for October 30 and Nov  1.  I'm not sure if insurance will pay, but we are going to try! Her office is so helpful and I am so excited! I would never had gotten the nerve without this fb site and all the glorious success stories. I look forward to sharing mine soon!! Saying goodbye to these lippy legs!!

OCT. 30 and Nov 1, 2018 WAL upper and lower legs,  14.5 liters removed 2 surgeries. Dr. Marcia Byrd, Roswell, GA. $20,000 USD

Dec. 2018. I sent photos to Dr. Byrd tonight and have to share with group. I had a fall and facial surgery so it has not been an easy recovery. But my sister who was with me in Georgia is here this week and said we are taking photos. I'm blown away.  I'm beyond excited.  More later. My husband is nominated for employee of the year and  we have award dinner Dec. 7th. Hoping to wear a dress!! (I did)  I have not worn a dress in 30 years.

I just had my year follow up with Dr. Byrd. I'm scheduled for touch up on Nov. 8 on knees and ankles!! #lifeisgood
---
Getting Lipedema surgery was the best thing I have ever done for myself. I can walk a mile now without any pain.- Becky
---
I chose Dr. Byrd as my Lipedema surgeon after consulting with two other top Lipedema surgeons – and I couldn't be happier with my decision. I wanted a surgeon that had studied with Dr. Stutz, used the latest lymph-sparing techniques and had years of experience with cosmetic liposuction. Dr. Byrd had all of these qualifications, but what really set her apart is her sincere compassion for treating women suffering from Lipedema. My surgeries went well and I am very pleased with the results.
– Jamie, California
---
I would like to thank Dr. Byrd and her wonderful staff for all the help during my Lipedema surgeries.
– Dianna, Missouri
Questions or Comments for Dr. Byrd?
Disproportionate Fat Accumulation One of the defining characteristics of lipedema [...]
Have You Had Liposuction to Treat Lipedema or Dercum's Disease?
Participate in Our Liposuction Research Study!
Removal of abnormal fat tissue from people with Lipedema or Dercum's Disease by Lymphatic Sparing Liposuction is a common treatment in Europe and now in the United States. If you are 18 years of age or older with Lipedema or Dercum's Disease and have undergone liposuction to remove abnormal fat tissue in the United States. The University of Arizona is conducting a research study to better understand the benefits and the drawbacks, if any, of liposuction performed in the United States.
We are asking that you participate in our study by completing our online questionnaire. Before the questionnaire begins, you must give your consent to participate in the study. The study consists of answering 83 questions and should take no more than one hour to complete. Thank you for your participation.